Today I Thankful for the Clothes I have to wear. Covering oneself was just a blessing with hand me downs I wore to school growing up. Being the last of 10 kids I had it better than my sibblings. Mom sewed their clothes from feed sacks or any material she could get her hands on. She was working full time when I was in school and afforded to have some of mine made by a neighbor. She bought one time a year to start school. A new pair of boots every year for the snow days for the long walk to school.
In high school, I had only a very few dresses to start. Dresses were the code. I had it better than some but some had better than me. As a teenager I began to save money to buy clothes and shoes. I worked in our family grocery store at 50 cents an hour and did chores all summer to earn 10.00 a week. I would head to the local GC Murphy store to buy clothes on the weekend.
Then the family came along and the children were more important than me. I would see that they had new things regularly. Stretching the budget as far as it would go.
Now, I am blessed to be able to buy what I need and most of my wants. Clothes are no longer an issue.
I have come a long way and learned the value of the dollar and how to save to get the things I want.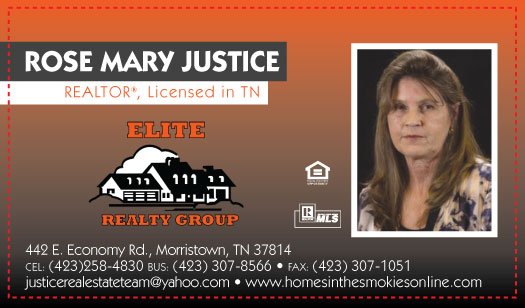 Dandridge Tn Homes for Sale and Dandridge TN Real Estate Real Estate For Sale - The Justice Team of Elite Realty Group provides services with Real Estate For Sale and Homes For Sale to home buyers and home sellers in Morristown Tennessee, Hamblen County Tennessee, Talbott, Russellville, Bean Station, Dandridge, Mooresburg and surrounding communities.