Thanksgiving Month
The holidays are upon us and sometimes we just pass over Thanksgiving. This is the month to give Thanks for
all our blessings. I certainly know that I am blessed to not ever being hungry (except my choosing) or having a roof over my head.
There are so many people out there that are in need and cannot say that. I count my blessings especially this month.
We wish for you and your family the very best always. I hope you can make a few more good memories this season.
From our home to yours Happy Thanksgiving and many Blessings to you and yours.
Your East Tn Real Estate Team
Rose Mary and Cindy Justice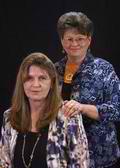 Dandridge Tn Homes for Sale and Dandridge TN Real Estate Real Estate For Sale - The Justice Team of Exit Triple "E" Realty provides services with Real Estate For Sale and Homes For Sale to home buyers and home sellers inMorristown Tennessee, Hamblen County Tennessee, Talbott, Russellville, Bean Station, Dandridge, Mooresburg and surrounding communities.